Coming Soon...
Course Content
5 modules
15 lectures
6 practical activities
5 quizzes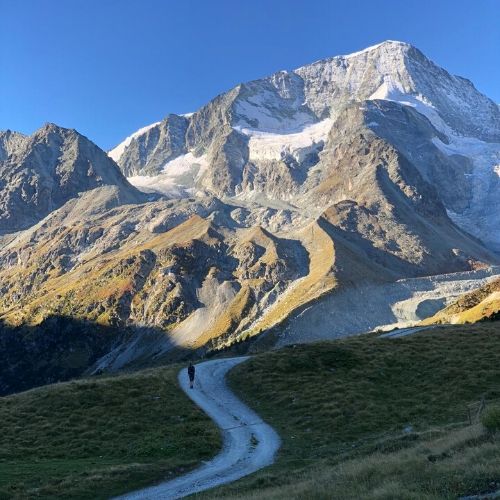 The Course


This is a self-paced and self-directed online course to fit around your own schedule. You can sign-up at any time. There is no time limit to complete the course.
Together, we will cover the main areas of importance for high altitude health, illness and performance. The programme is organised into 5 modules. During the course, you will learn about:
1. What high altitude means, where you can you find it and a brief history of high altitude mountaineering.
2. Human physiology and adaptation to high altitude.
3. Planning acclimatisation to high altitude.
4. High altitude illnesses - how to recognise, assess and manage them.
5. Preparing for travel to high altitude.
All of the course content is based on scientific research and clinical experience. It is presented for a general audience and those with an interest in high altitude sports or expeditions. No prior experience of high altitude or research is needed.
CPD Credits
This course will have Continuing Professional Development (CPD) credits awarded to it. I am working with MTA, the UIMLA and the Royal College of Surgeons, Faculty of Pre-Hospital Care on this and will have the credits formalised in time for the course launch.
Example Curriculum
The curriculum block is dynamic. As you add curriculum to your course, you'll see it automatically populate here.
EXAMPLE
After completing my undergraduate degree (BSc Chemistry) at the University of Leeds and postgraduate degree (MBChB Medicine & Surgery) at the University of Warwick I moved to North Wales in 2016 to live in the mountains and began work as a doctor at Ysbyty Gwynedd, Bangor.
I now work part time as an Emergency Medicine Doctor. Around my NHS work I also work as an Expedition Doctor, specialising in high altitude mountain environments and I have supported commercial groups on high altitude trekking and mountaineering expeditions.
Since medical school I have been involved in assisting on research expeditions investigating human physiology at high altitude with the Birmingham Medical Research Expeditionary Society.
In the lat few years I have developed a passion for teaching mountain medicine and I now teach on several courses including the Diploma in Mountain Medicine at the University of Central Lancashire (a course I completed myself in 2018).
I am a keen walker, runner, climber, mountaineer, swimmer, skier and cyclist and have been a qualified Mountain Leader award since 2014.
Example Featured Products
Showcase other available courses, bundles, and coaching products you're selling with the Featured Products block to provide alternatives to visitors who may not be interested in this specific product.
EXAMPLE
Check your inbox to confirm your subscription